Career Documents
Get through the ATS, be seen by recruiters, and wow the hiring team.
Your career documents are a branding tool used to open conversation with recruiters and hiring teams, conveying that you are the best candidate for a given job. Career documents are not intended to convey your entire work history, which is a common mistake made by those writing their own resume.
Optimizing your career documents to your desired job description has always been a best practice. With the wide adoption of the Applicant Tracking Software, it is even more critical to write a resume that will get you through this initial gatekeeper. Once you have scored high enough to be seen by the recruiter, your resume must then resonate with both the recruiter and the hiring team.
What does all this mean? Generic resumes don't work.
Unoptimized resumes never worked well, but now it is even more important that you take the time to orient your resume to your career goals and to the job description at hand. To accomplish this, we develop job family resumes containing industry keywords. Our resumes serve as an optimization baseline for any job description within that job family.
Once you get past that first gatekeeper, the ATS, your resume must wow the recruiter and the hiring team. We make you stand out against your competition by writing a compelling, results-oriented resume, highlighting your accomplishments and quantifying your results.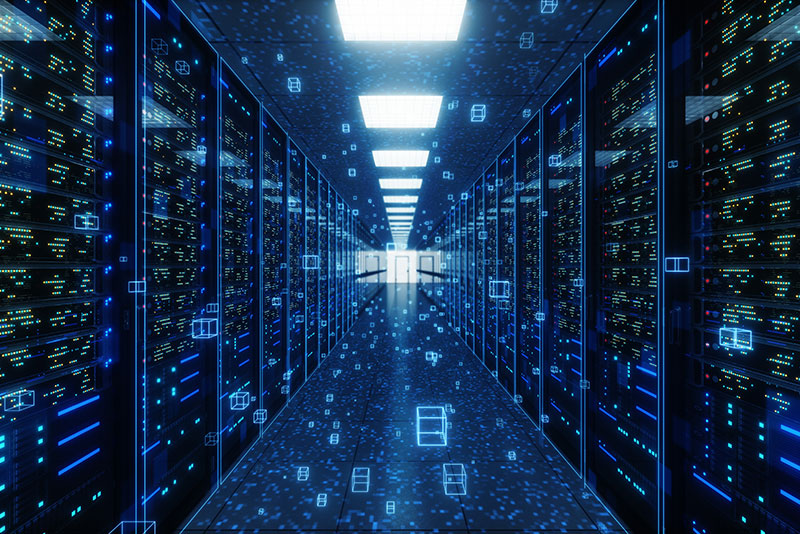 Did you know that the ATS ranks and scores your resume?
Getting past this first gatekeeper!
It is imperative your resume is modernized for Applicant Tracking Software (ATS). This software uses keywords and algorithms to score your resume against the job description to which you just applied.
You'll receive from us a resume and/or LinkedIn that is:
Written with precision and is grammatically correct

Uses valid keywords in context

Highlights your considerable accomplishments

Is accurately formatted
Grab the attention of the recruiter
Recruiters work hard to source the right candidates for the right position. They can receive 1000s of resumes for just one job description. Because we highlight your accomplishments, you'll make a positive impression on the recruiter and hiring manager, standing out against your competition.
After we've rewritten your resume, we run it through software that generates an optimization score, which we share with you. We don't ignore the ATS. Instead, we teach you to embrace this technology to your competitive advantage.
Place Order
Please use our easy online form to order the services you need.
Complete Our Intake Form
Choose a resume package, then tell us a little about yourself and your path thus far.
Match with a Writer
We will match you with a writer, and schedule and prepare you for your first meeting with us.
Face-to-Face Consultation
We work with you to start your journey to career success.
Receive Your Documents
We will provide you your professionally developed career documents.
Resume Packages
We offer 5 resume packages to address the varying needs of our clients.
Silver
$295
Student Price: $265
Includes:
1 Job Family Resume
1 Cover letter
LinkedIn Optimization Guide
1-hour session with your writer
Job Search Tips Guide
Resume Modification Guide
Gold
$445
Everything in Silver Package, Plus:
1 Additional Baseline Resume
1 Thank-You Letter written following your first job interview
5 Optimization Reports that can be used for future job submissions
1 Forensic Analysis of an application for which you didn't get a call back
Platinum
$545
Everything in Silver Package, Plus:
2 Additional Baseline Resumes
10 Optimization Reports that can be used for future job submissions
2 Forensic Analysis of an application for which you didn't get a call back
Executive / Board
$1,315
Boost your chances of securing that coveted executive position with the help of our team of experienced executive writers and coaches. These team members have all held VP and above positions in the corporate world and board positions with non-profits, giving them a valuable understanding of the specific requirements for executive job searches. Allow us to elevate your career documents above the standard resume and increase your chances of success.
1 Executive / Board Resume
2 Executive Intake Sessions
1 Executive Coaching session
1 Executive Bio
1 Executive LinkedIn Optimization
Additional Career Documents
Resume Refresh
Additional baseline resumes can be purchased once you have minimally purchased a Silver package. These additional resumes can be used as a baseline for a new job family or to optimize a previously-purchased resume to a specific job application.
$195
Cover Letters and Thank-You Letters
Cover letters highlight how you specifically fulfill the job requirements, emphasizing your significant accomplishments. We also show you how to personalize the cover letter to the specific position, company, and hiring manager.
Thank you letters are written and sent post-interview, incorporating details from your interview, which you provide.
$100
C-Level
If you are pursuing C-level positions, you will want to upgrade to this package. Several writers on our team have held C-Level roles and are uniquely equipped to write the more advanced resume required for executives. Only a writer experienced in developing C-level resumes will be assigned to you.
$420
Job Application Tips
If the ATS system offers the opportunity to submit a cover letter, always comply. Not doing so signifies to the recruiter you are either disinterested or too lazy to take the time to write a cover letter.
Always send an individualized, not group, thank you email within 24 hours of your interview.
Interview Intake
To create a tailored resume that truly showcases your strengths and achievements, we want to get to know you better. That's why we offer two options: 1) you can fill out our free client intake form, or 2) you can book a one-hour interview session with one of our expert writers. During the session, your writer will guide you through the conversation to gather all the relevant information we need to craft a standout resume. We'll also be asking you about your accomplishments, such as exceeding sales targets, reducing costs, or increasing productivity. By highlighting these accomplishments in your resume, we'll help you stand out from other candidates and demonstrate your ability to drive results in the workplace.
$125 per hour
Bio
We write a one-page professional bio introducing you to hiring teams and/or clients. If you provide a professional headshot, we'll include that in your bio.
$125
Case Study
Build out your portfolio with a 2-page infographic case study. Presenting case studies at in-person interviews or attaching one to a thank you email is a great way to stand out against your competition. Additionally, the case study enables you to describe in more detail how you handled a challenging assignment.
$295
LinkedIn Optimization
Want to improve your LinkedIn profile and stand out to potential employers? Our LinkedIn Optimization service includes a review of your profile and recommended changes to core functions, including keywords. We'll also rewrite your headliner and opening paragraph to market your personal brand and work history to match LinkedIn best practices. Plus, receive a 30-page instructional guide with screen shots on how to maximize your LinkedIn presence. Upgrade your profile today.
$295
LinkedIn Banner
We offer a professional and affordable way to make your LinkedIn profile stand out. We'll work with you to create four unique customized banners that reflect your personal brand and style preferences (you'll receive both the source files and image files). The source files will allow you to make future edits to the banner, while the image files can easily be uploaded to your LinkedIn profile.
$225
I hired Wayfinder to update my resume, provide guidance for my LinkedIn, and educate me on ATS. I interviewed two other companies. I was impressed with Wayfinder's professionalism. They have a very professional website. Their business is focused on assisting people with their resume' and their job search. They are very intelligent, accomplished, and personable. I could tell they knew their business. They provided me excellent service with a quick turnaround time. They not only redesigned my resume but explained their approach for the job I was interested in applying. Wayfinder helped me with some Linked in best practices, too. I later updated my resume for another job I really wanted based on what they taught me and got an interview. I have an offer pending from this company and can't thank Wayfinder enough for their support and guidance. I strongly recommend Wayfinder Consulting to anyone seeking a new career opportunity!
Tommy | Project Manager
After finishing my MBA and hitting a small bump in the road with my career I was seeking someone to help write my resume. Not only did Wayfinder do that, but spent time with me figuring out next steps along with educating me on how the hiring process works within the systems that companies use. Never realized how weak my current resume was. I would recommend Wayfinder again, and as my career changes, I will be reaching out to them to help update my resume at that time too! Thank you XPM2!
Jennifer | IT Consultant
I recently engaged Wayfinder to update my resume. After a brief consult, they quickly delivered a beautifully written resume that was tailored to a position I was applying for. Their writing style and industry expertise, advice on structure, and understanding of keyword optimization got me noticed. I would recommend Wayfinder Career Services to anyone looking for a great resume – especially in professional services and support, business operations, and program management in the software sector.
June | Senior Business Operations Director
I have an in-depth technical and business background and was struggling to move my resume from a generic version to one targeted to the Product Management leadership role. Wayfinder did a fantastic job building a streamlined, relevant resume for me. They really understand industry keyword usage, ATS systems, and how to write results. I use LinkedIn Premium and get competitive intelligence reports for every job I submit. The reports show that I'm averaging 7 out of 10 keywords and getting into the top 25% of applicants being seen. This is because Wayfinder taught me how to modify my resume and how to use keywords. Also, a Senior VP of Recruitment in Denver told me mine was the best resume he had seen in a very long time.
Michael P. | Senior Product Management Leader